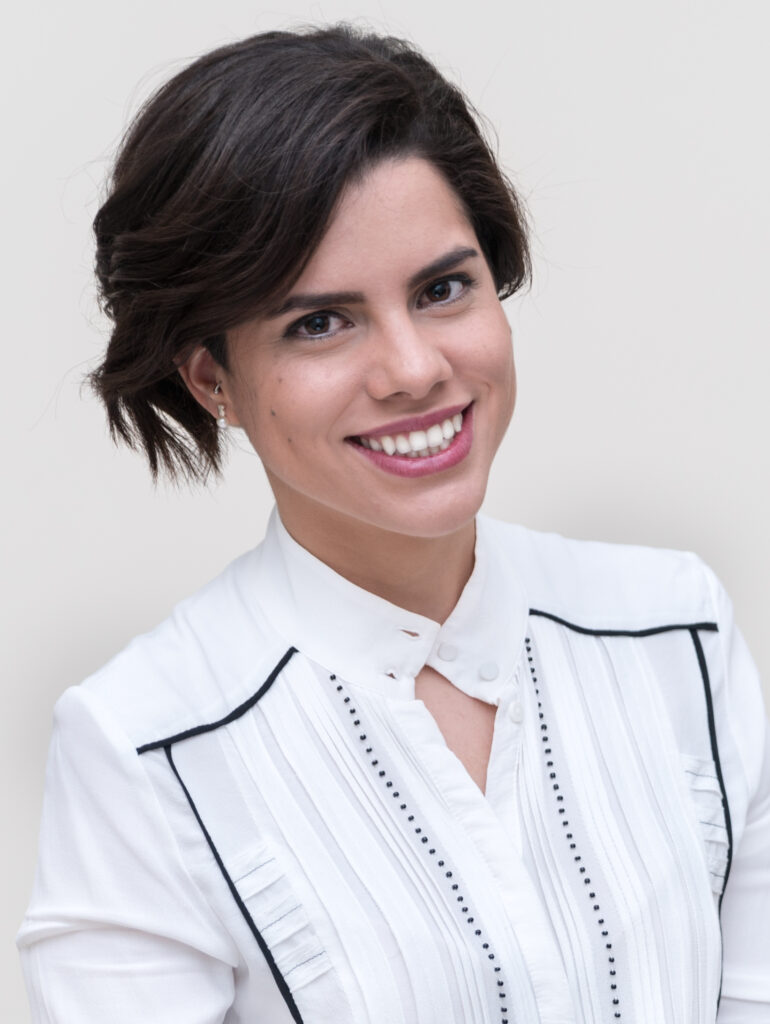 Executive producer – ALE VARGAS CARBALLO
ES
Costa Rica. 1991. Productora graduada de producción audiovisual en la Universidad de Costa Rica. Recientemente fue seleccionada en el Locarno Academy Industry Club, IFF Panamá 2019 e invitada posteriormente al think tank U30 de Locarno Pro. En el 2015 produjo su primer largometraje: El calor después de la lluvia, el cual tuvo estreno en competencia de Opera Prima del Tallinn Black Nights Film Festival 2017. Ganadora del premio Nacional de Cultura en Costa Rica, con la serie documental de su producción: San José de Noche. Y actualmente se encuentra en post producción de su segundo largometraje como productora: La Picada. Proyecto ganador del Fondo Fauno y Coproducción de Ibermedia 2018.
EN
Costa Rican producer, born in 1991. She graduated from the University of Costa Rica in Social Communications with an emphasis in Audiovisual Production. Recently selected as Locarno Academy Industry Club Alumni 2019 and then invited to Locarno Pro think tank: U30. In 2015 produced her first feature film: The Heat after the Rain, premiered at First Feature Competition in PÖFF Tallinn Black Nights Films Festival 2017. Winner of the Costa Rican National Culture Award with the documentary series San José de Noche (San José by night). And now, she is working in the postproduction of her second feature film as producer La Picada (The Dive), a project financed with the local Costa Rican Fund Fauno, and Ibermedia Co-Production 2018.
Director and screenwriter – KIM TORRES
ES
Kim Torres es una guionista y directora costarricense. Hija de un inmigrante cubano y una costarricense, nació en Miami, pero creció en Costa Rica. Se formó como comunicadora con énfasis en producción audiovisual en la Universidad de Costa Rica, y es egresada de la especialidad de Guión de Cine y Televisión del Centro de Capacitación Cinematográfica (CCC) en México.     

Recientemente co escribió los largometrajes "La Sombra del Desierto (O Paraíso Perdido) junto a Juan Manuel Sepúlveda y "Sleepwalk", junto a Ricardo Silva . Trabajó como guionista en las series originales de Netflix "La casa de las flores" temporada 3, estrenada en el 2020 y "Extraños que se besan"con su estreno previsto al 2021. Dirigió el cortometraje El Campeón que se estrenó en el CRFIC 2015 y forma parte de la generación del 2019 de Berlinale Talents Guadalajara en el área de dirección. Actualmente trabaja como guionista de largometrajes, series y escribe su Opera Prima: "Si no ardemos cómo iluminar la noche", el cual cuenta con el apoyo de Ibermedia Desarrollo.

EN
Kim Torres is a Costa Rican screenwriter and director. Daughter of a Cuban immigrant and a Costa Rican, she was born in Miami, but grew up in Costa Rica. She studied Communication Sciences with an emphasis on audiovisual production at the University of Costa Rica, and is a graduate of the Film and Television Script specialty of the Centro de Capacitacion Cinematografica (CCC) in Mexico.

She recently co-wrote the feature films "La Sombra del Desierto (O Paraíso Perdido)" with Juan Manuel Sepúlveda and "Sleepwalk "with Ricardo Silva. She worked as a screenwriter on the Netflix original series "The House of Flowers" season 3, released in 2020 and "Strangers Who Kiss" with its scheduled release in 2021. She directed the short film "The Champion" that premiered at the CRFIC 2015 and It is part of the 2019 generation of Berlinale Talents Guadalajara as a director. She currently works as a screenwriter for feature films, series and writes her debut film: "If we don't burn", which is the supported by the Ibermedia Development Fund.