SI NO ARDEMOS, CÓMO ILUMINAR LA NOCHE
– IF WE DON'T BURN, HOW DO WE LIGHT UP THE NIGHT –
BY KIM TORRES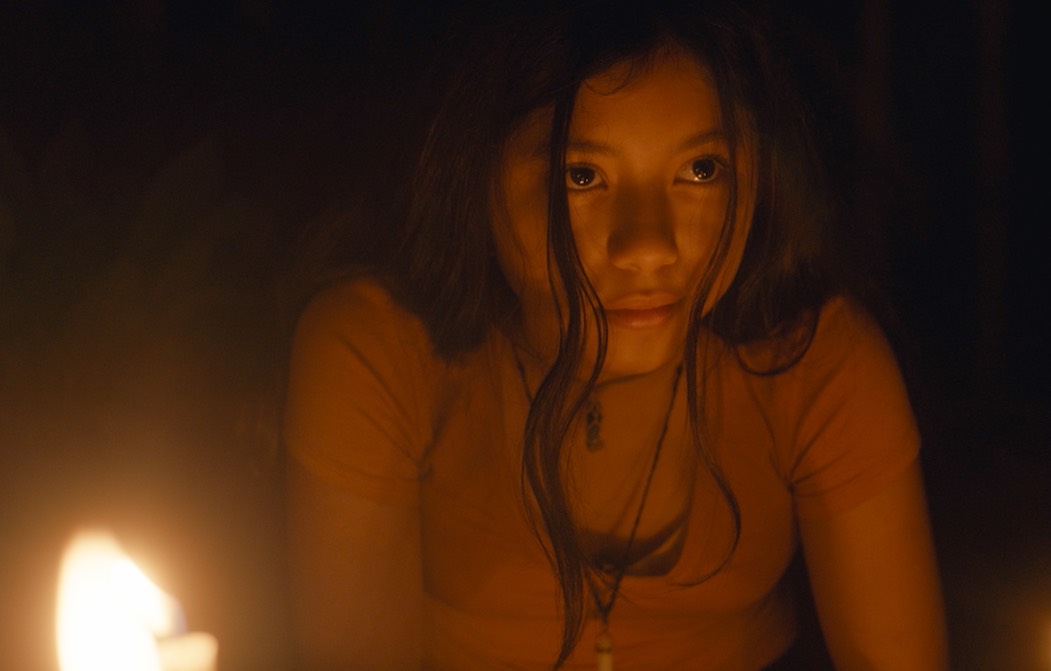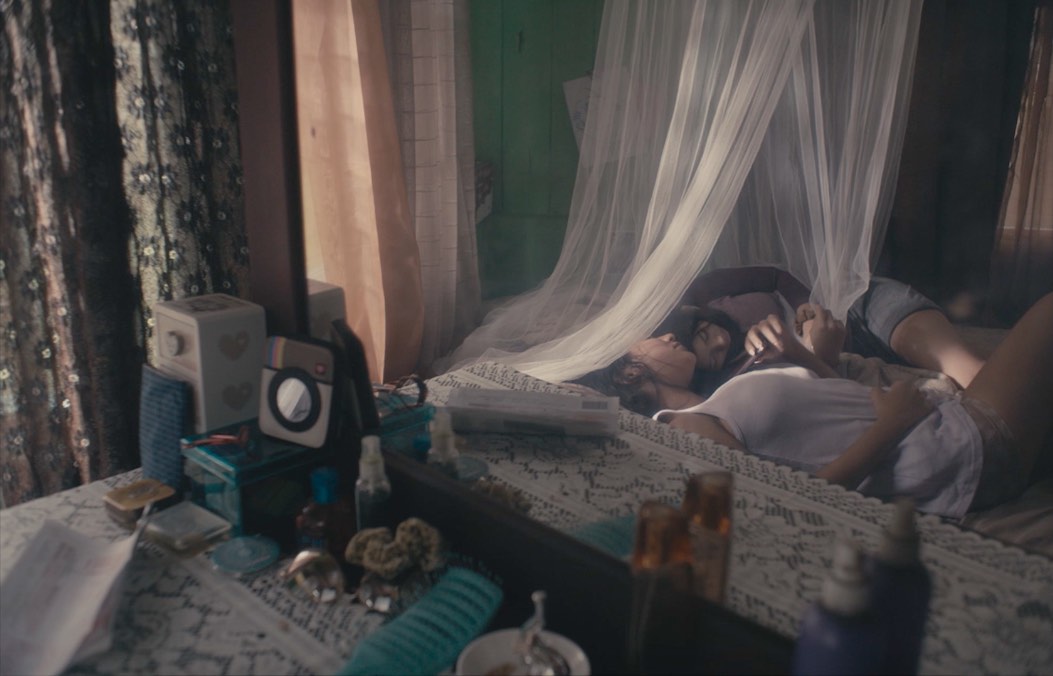 ES
Laura, una joven obsesionada con el fútbol, llega a un pueblo aislado en la montaña controlado por la fábrica local de aceite de palma para empezar una familia junto al nuevo novio de su madre. En su intento por armar un equipo de fútbol,  descubre que en ese lugar hay una bestia que habita en el bosque y que ha matado a varias mujeres, la más reciente es Ceci de 35 años.  A través de un viaje místico explora las fuerzas subterráneas que resisten a la violencia y logra darle al pueblo una última despedida con Cecilia.
EN
Laura, a teenager obsessed with soccer, arrives in an isolated mountain town controlled by the local palm oil mill to start a family with her mother's new boyfriend. In her attempt to start a soccer team, she discovers that there is a forest-dwelling beast there that has killed several women, the most recent being 35-year-old Ceci.  Through a mystical journey she explores the underlying forces that resist the intrinsic violence and manages to give the town one last farewell with Cecilia.
Focus Copro – Short film corner Festival de Cannes
Project development forum
Catapulta - FICUNAM
Development Pitching Sessions
La Fabrique des Cinemas du Monde – Cannes
Development Pitching and Coproduction Event
Proyecta - Ventana Sur
Project development forum
Torino Film Lab Next
Workshop
MAFIZ – Málaga Coproduction Event
Project development forum
Costa Rica International Film Festival
Development Pitching Sessions
Ibermedia Development Fund
Ibermedia
Production Fund
Costa Rica - Fauno Film Fund
______________________
DIRECTED BY
Kim Torres
______________________
PRODUCED BY
Ale Vargas Carballo
______________________
GENRE
Drama
______________________
DURATION
90min
______________________
COUNTRY
Costa Rica
______________________
LANGUAGE
Spanish
______________________
ES
Después de que la abuela Guián fallece, Nicole decide ir a China por primera vez a buscar la casa que su abuela abandonó cuando emigró a Costa Rica. Esta sería la única forma de responder las preguntas que Nicole nunca pudo hacer porque nunca aprendió chino, y su abuela nunca aprendió español. Este viaje la lleva a cuestionar la memoria y el peso del pasado para conformar la propia identidad.
EN
After grandma Guián passes away, Nicole decides to go to China for the first time to look for the house Guián left when she emigrated to Costa Rica. This becomes a journey to answer the questions Nicole was never able to ask her because she never learned Chinese, and her grandma never learned Spanish. The whole film is the first and last imagined conversation between her and her grandma and an attempt to come to terms with the duality of her identity. 
Costa Rican Production Fund
Fauno National Audiovisual Fund
AFS Grant
AFS Grant – New Texas Voices grant
MAFIZ – Málaga Film Festival
WIP Competition
CRFIC – Costa Rica International Film Festival
WIP Competition
______________________
DIRECTED BY
Nicole Chi Amen
______________________
PRODUCED BY
Ale Vargas Carballo
______________________
GENRE
Documentary
______________________
DURATION
75min
______________________
COUNTRY
Costa Rica
______________________
LANGUAGE
Spanish | Cantonese | Mandarin
______________________